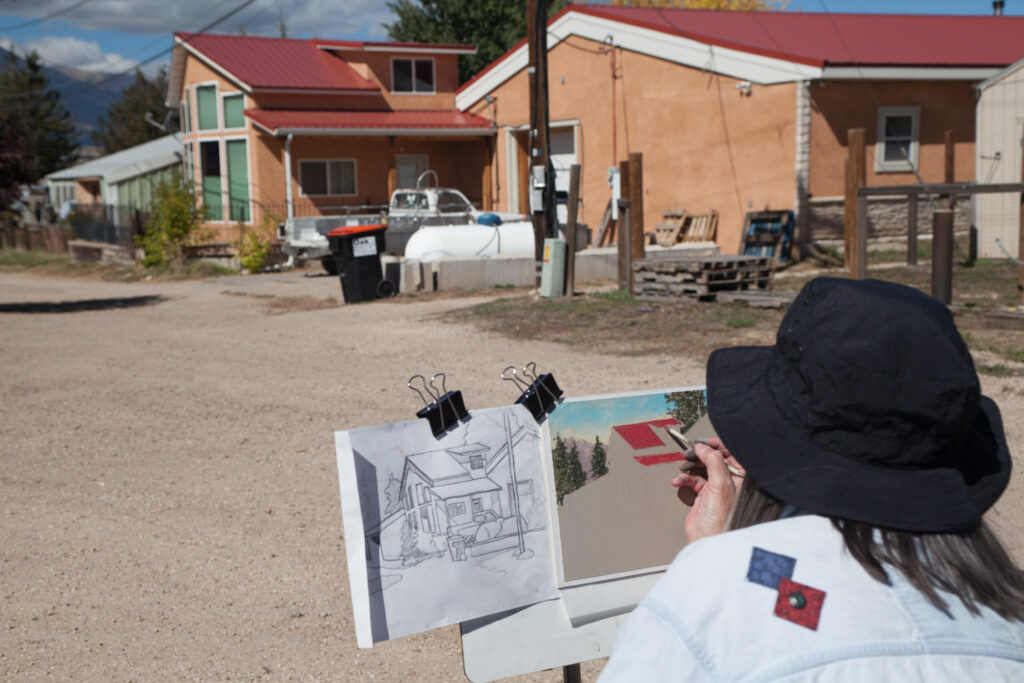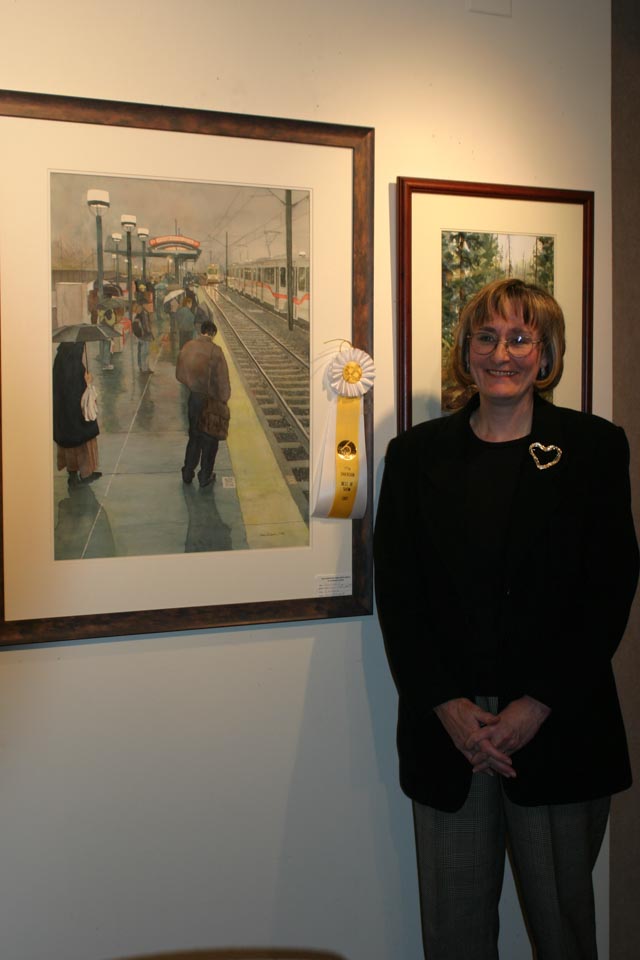 Why do I paint because I can't not paint?  From a noticeably young age I loved to be creative.  Drawing was my first love.  Early memories are of drawing flies, intricate or funky.  As I grew older, I graduated to drawing paper dolls and their clothing.  Then upon entering high school, I took on the post of being one of my schools periodical illustrators.  When I created something, I always experienced a wonderful satisfaction of accomplishment and I still do.
Now my vision is to create works in that glorious medium of watercolor that cause my viewers to pause and ponder.  I do this by carefully picking the subject matter.  I thoughtfully plan how it shall be presented through utilization of the elements of art (line, color, shape, value, space form and texture) and the principles of design (balance, emphasis, movement, harmony/unity, pattern, rhythm, proportion and variety).  Lastly, I search for a thought-provoking title that perfectly suits the work.  I carry a camera most everywhere I go keeping watch for subject matter which catches my eye.  I look for striking light effects such as reflected light not only on water but also bouncing off buildings, landmasses and objects.  With the camera, I sometimes look for atmospheric effects such as misty days that calm the heart or intra-personal encounters that speak loudly to me.  I believe strongly that God gives us all talents and these talents are meant to be utilized to the fullest to the glory of Him. When possible, I work toward that end, sometimes through the subject and at other times through my painting titles.
My materials are predominantly transparent watercolor, but at times I will use acrylic, watercolor crayon, watercolor pencil and collage to achieve my desired results.
Humor, do I use it?  Yes, of course.  Sometimes I simply feel the need to break free and present my fanciful front.  I encourage you to look for one of my occasional whimsies such as "Can You See the Forest for the Trees?" and "The Everyday Burdens of the Average Mother".
I studied Art at St. Cloud State University in Minnesota and obtained a B.S. in Art Education.  Also, I have studied at a local studio in Ann Arbor, Michigan, Arapahoe Community College in Littleton, Colorado and with several national and local artists.  I am a signature member of the Western Federation of Watercolor Societies "WFWS" and also a signature member of the Colorado Watercolor Society "CWS".  Beside WFWS and CWS memberships, I am active in two local guilds, the Paint Box Guild of Littleton and Littleton Fine Arts Guild which maintains the Depot Art Gallery in Littleton, Co.